General Purpose Rubber - 60A
When you need a good, standard solid rubber material for various applications, our general purpose rubber is the perfect product for the job. It is an affordable, durable rubber sheet for use in everyday applications. These reliable vulcanized rubber sheets come in the form of a standard black rubber roll so that they can be ready for use right away. Complete with a smooth surface texture, sheets of this General Purpose elastomer can come in a variety of different thickness gauges.
SBR Rubber: Our General Purpose Rubber sheets are made using styrene butadiene rubber (SBR). This synthetic elastomer is known for its durability. SBR's physical qualities are present in this solid rubber sheet. With a durometer rating of 60, it can handle physical abrasions pretty well. This rubber sacrifices some elasticity and pliability, but it is meant more for physical applications that require a moderate degree of strength. In addition, its durability is enhanced by the fact that it is a vulcanized rubber sheets.
Meant for Not So Sensitive Applications: General Purpose Rubber is very adaptable. A sheet of this elastomer can be made into various seals and gaskets that can then be used for a large variety of different applications. This solid rubber material is well suited for use in residential, commercial, and industrial applications. The material of this black rubber roll functions very well as bumper and pad material too thanks to their good durability.
Different Gauges: You may require a specific thickness gauge depending on what application you need this rubber sheet for. We stock our general purpose in the thickness gauges of 1/16", 1/8", 1/4", 3/8", and 1/2". If you have an application that requires a thick gasket, then we have dependable 1/2" thick vulcanized rubber sheets in stock for you. Alternatively, if you require a thin sealing rubber, try the 1/16" version.
More Benefits:
Smooth black finish
Stocked width of 36"
A rubber sheet for a variety of applications
Working temperature range of -10° F to 190° F
Black rubber roll available in lengths of 25ft or 50ft depending on the thickness of the rubber
| | |
| --- | --- |
| Description: | General Purpose rubber is an affordable, durable rubber sheet for use in everyday applications that are cost-conscious. |
| Compound: | SBR (Styrene Butadiene Rubber) |
| Color: | Black |
| Weight: | Approximate weight per square foot: 1/8" weighs 1-1/4 lbs. |
| Durometer: | 60 Shore A, +/- 5 |
| Temperature Range: | -10 F to 190 F |
| Minimum Tensile: | 725 PSI or 5 MPA |
| Finish: | Smooth |
| Minimum Elongation: | 300% |
| Gauges: | 1/16", 1/8", 1/4", 3/8", 1/2" |
| | |
| --- | --- |
| Widths: | 36" |
| Roll Length: | 25' or 50' (depending on thickness) |
| PSA: | Pressure sensitive adhesive can be applied to this product upon request. |
| Availability | Most gauges are in stock. |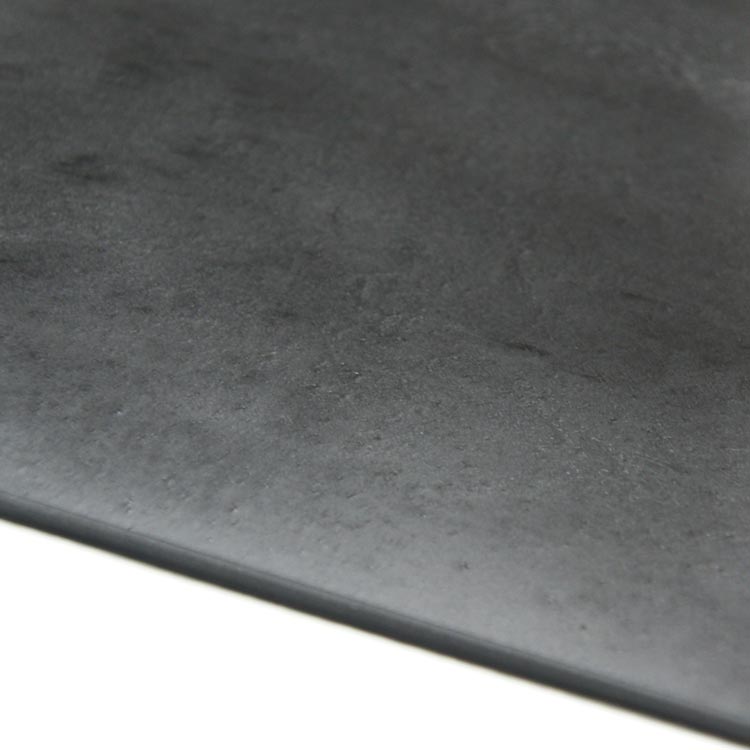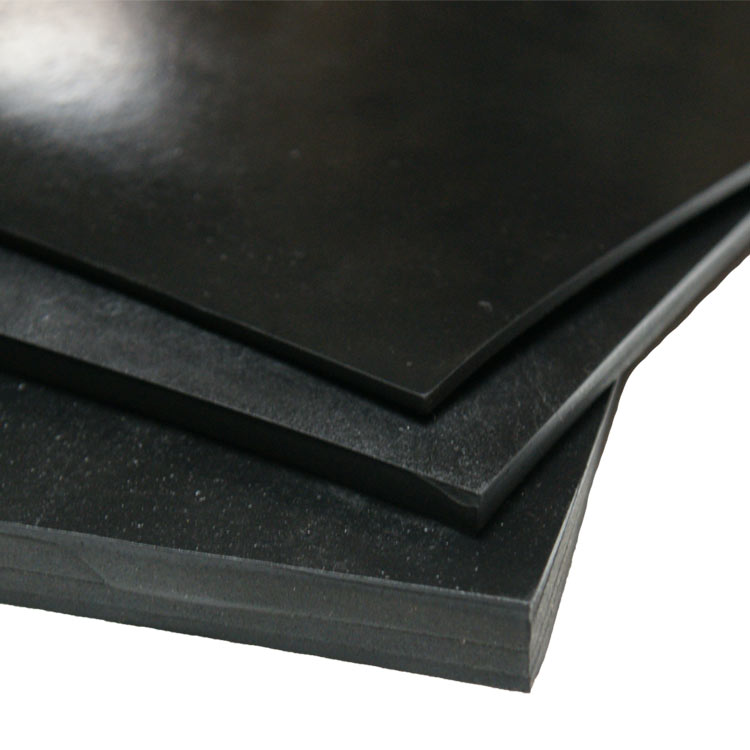 Hot Tags: General Purpose Rubber - 60A manufacturers, suppliers, factory, wholesale, buy